Architecture competition Rome Concrete Poetry Hall 2nd prize winners - Project institute ARENA
We'd like to take this opportunity to introduce the 2nd prize winners of our Rome Concrete Poetry Hall competition - Sergey Korobkov, Alexey Yakushev, Evgeniy Korobskoy and Andrey Tsyplakov from Russian Federation!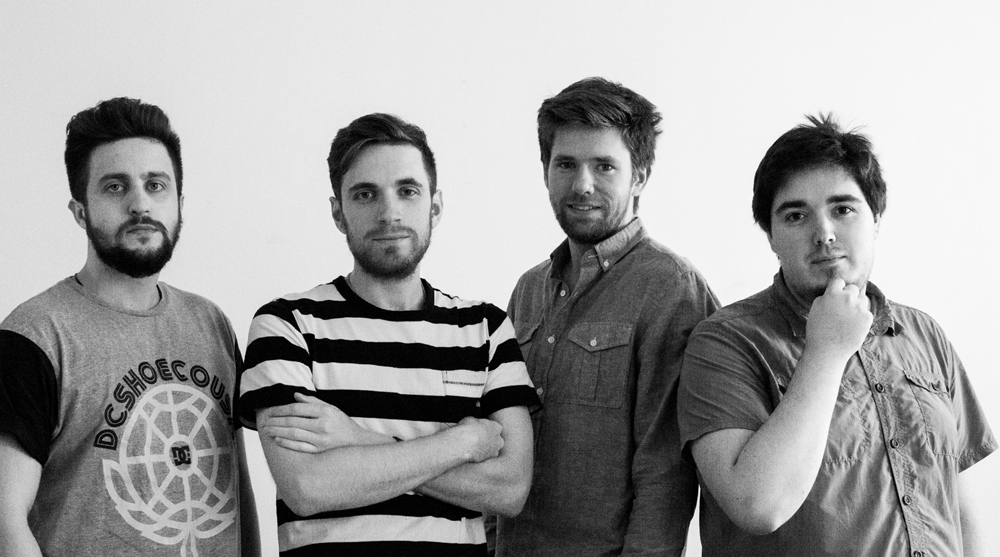 Sergey Korobkov, Alexey Yakushev, Evgeniy Korobskoy and Andrey Tsyplakov from Russian FederationThe architectural practice Project institute ARENA was founded in 2011. Since the inception our main course in design has been developing sport facilities, stadiums and a vast variety of public and commercial buildings. Our company is based in Moscow with about 150 employees with architectural, structure design or MEP expertise. The head of architectural department is Dmitry Bush, who is a Merited Architect of the Russian Federation, Associate Member of the Russian Academy of Architecture and Civil Engineering, and a professor of Moscow Architectural Institute.

We are proud to say that in our practice we realized our designs for Fisht Olympic Stadium and Iceberg Skating Palace for the XXII Olympic Winter Games in Sochi 2014. Along with currently developing projects we would like to outline football stadiums for 2018 FIFA World Cup Russia in Volgograd, Samara, Nizhny Novgorod and Ekaterinburg. Above all, we have designed several significant sports facilities in most major Russian cities.
What does architecture mean to you and what is the role of an architect in your society?
We believe that architecture carries a statement of the team designing it. We feel that our design must respond to challenges of the environment. In order to consider the rational interconnection of construction and functionality, we strive to establish our vision on a cultural and historical context of the site.
Why do you participate in architecture vision competitions?
The competition gives an impulse to search for new approaches to architecture. It is a way to express our commitment to humanistic ideas and an active professional attitude to architecture. This attitude gives guidelines for design of rational structures and sensible spaces throughout free search and common sense.
What advice would you give to individuals who struggle to decide whether it would be beneficial for them to participate in architecture vision competitions?
Don't doubt yourself, just get in and give it a try. The value of architectural vision competitions is that they wipe all the boundaries.