Architecture competition Rome Concrete Poetry Hall 1st prize winners - Politecnico of Milan
We'd like to take this opportunity to introduce the 1st prize winners of our Rome Concrete Poetry Hall competition - Gino Baldi and Serena Comi from Italy!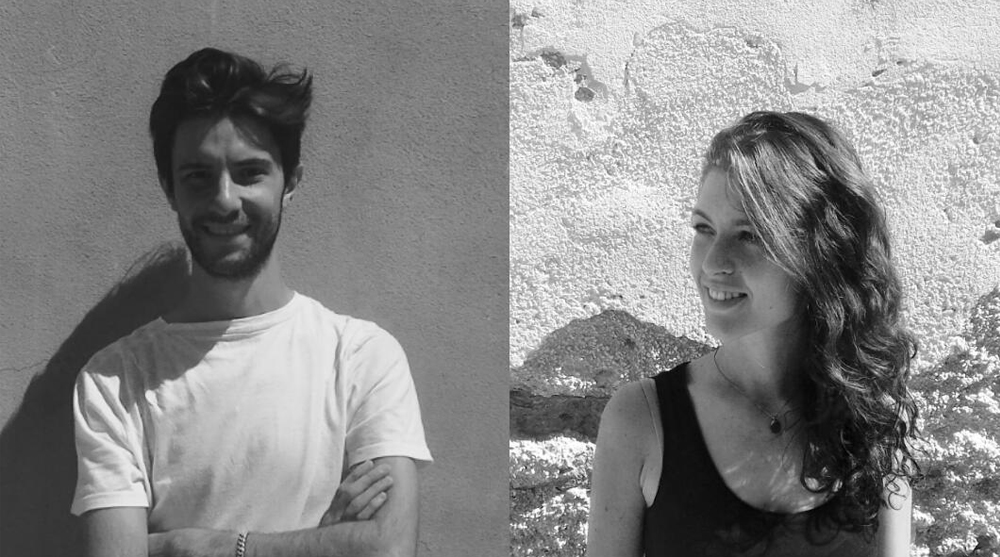 1st prize winners from Italy: Gino Baldi and Serena ComiGino Baldi and Serena Comi are two young architects who, since 2012, have been collaborating on several projects in both the - academic (project laboratories/international workshop) and professional fields(vision competition).

They have undertaken deep and precise research about the "formalization" subject of the space in architecture. The inquiry started from there, where the space language has its origin: Roman architecture.

Gino and Serena are near to completing their degree magistrale in architecture at Politecnico of Milan, and it will bring to a synthesis of this theoretical - practical research.

Part of their thesis will see them busy in a working-stage by the Francisco Aires Mateus Studio in Lisbon, because of a sharing approach to architecture understood as a formal research.

During their five years at university the project research has been focused on several scales, from landscape to architecture and design. Principally the analysis is addressed on the architectural and urban scale. Some international workshops had as a theme an urban revisitation of part of European big cities (Budapest and Barcelona).

Particularly in Barcelona the study of the problematic question of "Rambla" brought some stimulating solutions for a more positive cohabitation between tourism life and residential needs. The last work made during a stage by the Studio Form_A In Milan was about the revitalization of a large area in Sesto San Giovanni (Milan) next to metro station. The project was an urban revitalization of the whole area on urban scale. Further, during several laboratories the same theme was brought ahead: particularly the revitalization of Old Slaughterhouse near Porta Vittoria in Milan.
What does architecture mean to you and what is the role of an architect in your society?
Architecture is to define something finished in an infinite space. It means to give a limit which divides an interior to an external. It is to determine the relationship between full and empty, on different scales.

Architecture is the art of building the spaces for men living.

That has to give an answer to their needs and their aspirations. Martin Heidegger wrote "live is the way the mortal are on the Earth" (from M. Heidegger, Build Live Think).

Umberto Eco, about the role of the architect in today's society, was qualifying him as the "last of the humanists". This is an example of his catalyst role in several disciplines. It is necessary to give back again an identity to men through architecture. This identity must have the power to set relations and proportions.
Why do you participate in architecture vision competitions?
The participation to contests comes from the will to report with different ideas and ways to think about architecture. The contests allows you to investigate and address different issues, putting you constantly in a challenge. It is a processing project tool. It is a way to implement your project capacity, thanks to a constant confrontation with other project outcomes.
What advice would you give to individuals who struggle to decide whether it would be beneficial for them to participate in architecture vision competitions?
We suggest to participate in contests of this type because it is a stimulant for the architectural discipline. They help to make the graphic style a point of strength: the way in which we can represent and give value to our ideas. They become an help to learn how to synthesize in exemplifying way their ideals.