Architecture competition "New York Affordable Housing Challenge" honourable mention - Chang Kyu Lee and Beomki Lee
We'd like to take the opportunity to introduce you to the winner of the honourable mention of our "New York Affordable Housing Challenge" competition - Chang Kyu Lee and Beomki Lee from United States!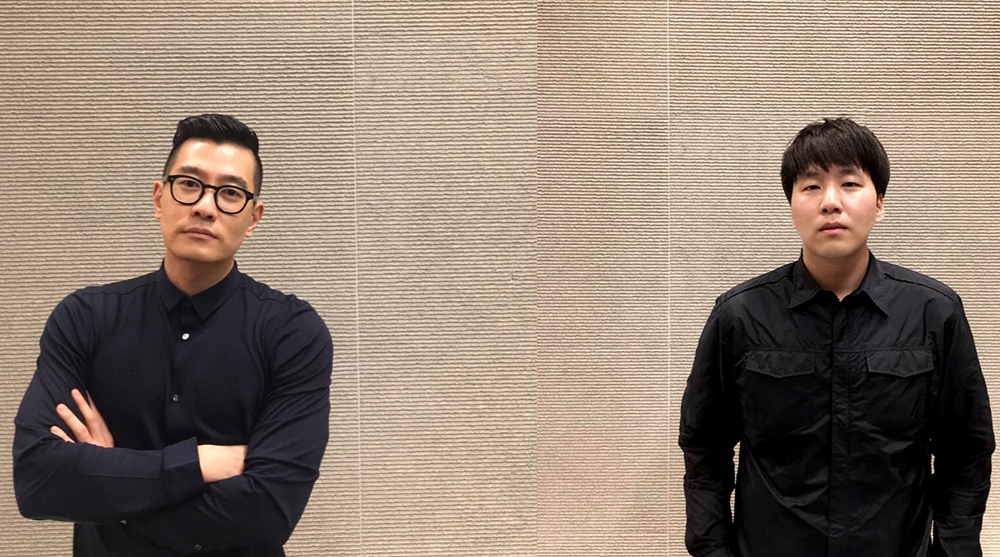 Beomki Lee and Chang Kyu Lee from United States
Chang Kyu Lee: Chang Kyu Lee is a New York based Architect and Principal at GEBDESIGN. Chang Kyu Lee received his Master degree in 2015 from Columbia University Graduate School of Architecture Planning and Preservation. He is now a 'Job Captain' at Gensler, New York. He has worked at a number of award winning firms including Kengo Kume in Tokyo, Coop Himmelb(l)au in Vienna, and Hyundai A&E Assocaites. Co. Ltd in Seoul. He founded "GEBDESIGN" in 2014 for his own architectural projects. His works has been published in the magazine, website and articles in United States, Spain, Germany, China, Hong Kong and Korea, etc. Also, his works were invited, exhibited and presented at The American Institute of Architects(AIA) Headquarters at Washington D.C, Seoul City Hall, Seoul National Library, Tokyo University and Princeton University.
Beomki Lee: Beomki Lee is an architectural designer, artist, and photographer based in New York City. He received a Master of Architecture from Massachusetts Institute of Technology in Cambridge and a Bachelor of Science in Architecture from Konkuk University in Seoul, graduating summa cum laude. He is currently employed at Gensler New York and worked at Kengo Kuma & Associates in Tokyo and Philippe Rahm Architects in Paris previously. Beomki also has had art, photography, and architecture exhibitions in New York, Ithaca, Cambridge, Sendai, Kyoto, Tokyo, and Seoul.
Brief information about the projects that you/your company have been involved with. For instance what scale have you focused on/preferred, any significant projects where company/ individuals have been involved?
Chang Kyu Lee: GEBDESIGN. won numerous competitions and awards. I would like to mention thre distinguished projects, plaYform, One House and e(X)Sport City. I recently won from The American Institute of Architects(AIA) Emerging Professional Exhibition 2017 (Theme : CitizenDesign) with project 'plaYform' which was selected as the Winner for 2016 Central Park Summer Pavilion International Competition. This project integrates existing communities and nature not only physically but also in a programmatic manner, and provides new space to rejuvenate the community and the everyday summer life of NYC neighborhoods. Project 'One House' won the 24th World Architecture Award 2017. The One House celebrates interactions between families while maintaining a strong sense of privacy and of ownership. So the One House is a place where the degree of privacy is maintained with openings and spaces merging in continuous spaces redefined by natural light. In addition, 'e(X)Sport City' was the selected proposal as the Winner for 2015 Jamsil Sports Complex International Competition. e[x]Sport is a composite name derived from: eSports + X-Port = e[x]Sports Implicit in the name is the creation and exporting the brand (for the new development and Seoul City) through rejuvenation of an Olympic Arena, adaptive reuse, reprogramming the Sports Complex Masterplan (including eSports, alternate sports and other more hybrid type of programming).
Beomki Lee: I would like to mention three different projects: Colorway project, [ME]morial, and Konokono Center. The Colorway project, one of the finalists at AIA Tennessee Passageway Competition, is closely related to the public. By encouraging visitors to participate in coloring the installation, the project offers the public the opportunity to reconfigure their urban spaces. [ME]morial is an architectural memorial for the individual, which requires precise understanding of the site context and persons who would experience the architecture. Every design component of Konokono Center built in Kenya where I collaborated with Selgascano was designed based on the needs of local people. This vaccination center was designed to serve as a comfortable and safe space from the extreme weather of the site.
What does architecture mean to you and what is the role of an architect in your society?
Chang Kyu Lee : The Firm, GEBDESIGN., focuses on the manner of relationship, proportion and details of architecture and seeks a design and illustration for city, nature and people. I believe convictive design should be clear, simple and refined to the last detail.
Beomki Lee: I believe in experiential and situational architecture. In this sense, I think architects should create an environment that makes people experience something special and unique by means of expressive sensitivity, because architecture does exist for people.
Why do you participate in architecture vision competitions?
Chang Kyu Lee & Beomki Lee: It is always enjoyable to share a variety of ideas and see how other applicants came up with all different design options, so that I could broaden my perspective.
What advice would you give to individuals who struggle to decide whether it would be beneficial for them to participate in architecture vision competitions?
Chang Kyu Lee & Beomki Lee: There is no absolute answer in design because it depends on the reader's sensitivity. So, use your acquired knowledge with your own judgement and choose your own working relationships.