Architecture competition "Mango Vinyl Hub" 1st prize winners - Lucia Filippini, Elisa Dellarossa and Tuana Yıldız
We'd like to take this opportunity to introduce you to the 1st prize winners of our "Mango Vinyl Hub" competition - Lucia Filippini, Elisa Dellarossa and Tuana Yıldız from Italy!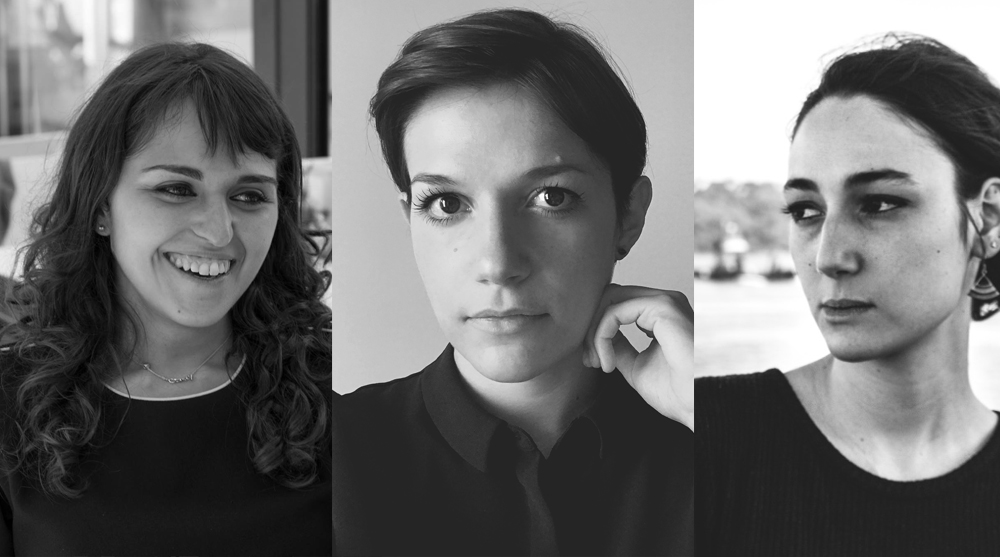 1st prize winners from Italy
Elisa and Lucia are two architects who recently graduated from Politecnico di Torino (Italy); they developed two different thesis regarding a "parasitic" approach to architectural design, the first one aiming to develop a project of reuse for an abandoned building and the other one focused on the energy efficiency of symbiotic architecture. Tuana is going to graduate from the same university in the next few months and is currently developing a thesis about an economic and sustainable approach to the project.
They met during a workshop about temporary - bamboo constructions in Taiwan; they then got in touch with Tuana, with whom they share a great passion for working and designing while traveling. Tuana is in fact a Turkish girl who has been living and studying in Turin for six years now and the three of them chased this interest through their Erasmus experiences too.
What does architecture mean to you and what is the role of architect in your society?
The role of the architect has changed during the last century as everyone knows, but to us its importance is no less than before. Actually this new role requires an higher level of research and sensitivity to the designer, because nowadays his most common objects of study are relicts, such as abandoned industrial areas, historical buildings and suburbs. Especially in Europe, the amount of built areas is huge, so the new generation of architects will have to focus on the existing heritage and how to renovate it, paying particular attention to the community and its needs.
Why do you participate in architecture vision competitions?
We find architecture vision competitions a great opportunity to get in touch not only with our creative potentialities, but also with awareness of the reality and demands of the present-day. It is a great challenge where future and young architects like us can practice to work independently, while having the pleasure to choose projects that really inspire them. These conditions generate an occasion to bring out the best results of young designers while enjoying the creative process as well.
What advice would you give to individuals who struggle to decide whether it would be beneficial for them to participate in architecture vision competitions?
Visual competitions give us the opportunity to open our minds to different topics and solutions, since they usually don't have many rules or limits, so we think of them as occasions that especially young designers cannot lose in order to express their creativity. They in fact encourage us to challenge our capability to produce a good and persuasive concept in a short time, so they will probably be a helpful experience looking at our future works and efforts too.