Architecture competition Cannabis Bank 3rd prize winners - Uburgo Design
We'd like to take the opportunity to introduce you to the 3rd prize winners of our Cannabis Bank competition - Sheehan Wachter and Cruz Crawford from United States!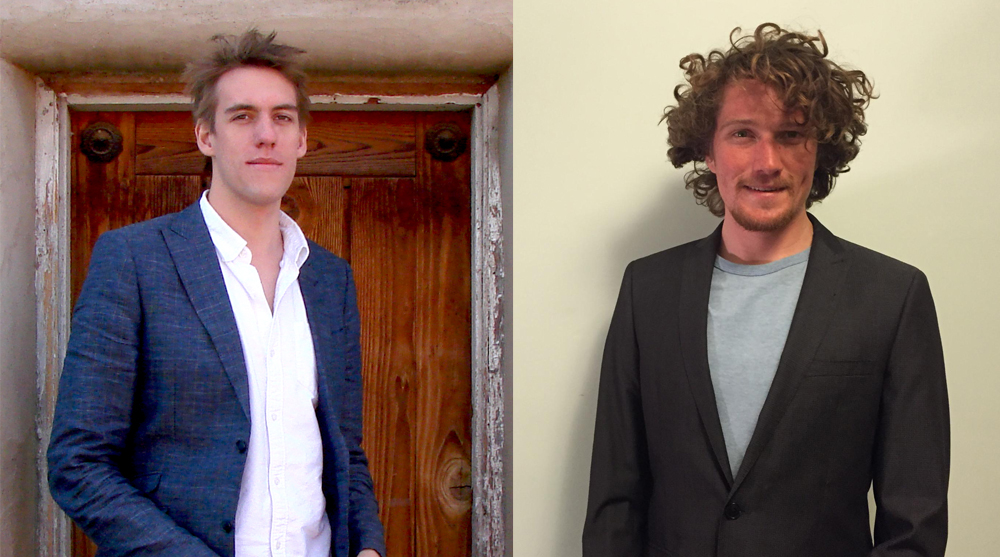 3rd prize winners Sheehan Wachter and Cruz Crawford from United StatesWe have been collaborating in one form or another for about 6 years, we work together on projects as diverse as sculpture, public art, furniture, and architecture.
Sheehan is a designer living in Tucson, Arizona, his company Simaxiom specializes in visualization, and for the past several years he has taught digital design techniques in architecture at the University of Arizona.
Cruz is a practicing architect/designer living in Los Angeles, California, working on custom residential architecture.

​Our collaboration extends to a broad range of projects, from speculative architecture to design. We focus on anything that involves the kinds of problems we are interested in, new techniques or principles. We try to look carefully at design problems to find felicitous or unexpected solutions that can sometimes be very abrupt but hopefully also very auspicious.
What does architecture mean to you and what is the role of an architect in your society?
We think architecture is a primitive, human practice, transforming space and occupying space are really part of the same activity. It is reflexive, both interpreting the world and redefining it simultaneously. It operates on our most primal senses, which means it has incredible potential to articulate what the world is and influence the way we understand it, and it's up to architects to try to define what kind of transformation that can have on an individual.
Why do you participate in architecture vision competitions?
Architecture visions competitions create a platform for us to work through design problems that really enable us explore the potential of what architecture can be. It's part of trying to understand and develop what techniques and sensibilities work for us, and to develop our design identity. For us, these kinds of competitions create a space for that kind of exploration.
What advice would you give to individuals who struggle to decide whether it would be beneficial for them to participate in architecture vision competitions?
​Just do it and have fun. Focus on your ideas and execution, and when you don't win, celebrate the opportunity to take a look at the array of different conclusions that others came to when attempting to address the exact same set of parameters. These competitions are a chance to participate in the rolling dialogue that architecture and architects engage with society, and if nothing else you may learn something about your own position as a designer. And you will certainly have something cool to show your momma.