Architecture competition Cannabis Bank 1st prize winners!
Please take this opportunity to get introduced to the 1st prize winners of Cannabis Bank competition: I-Ting Chuang, Jing-Yao Lin, Takanori Kodama, Yu Han Wu from Taiwan!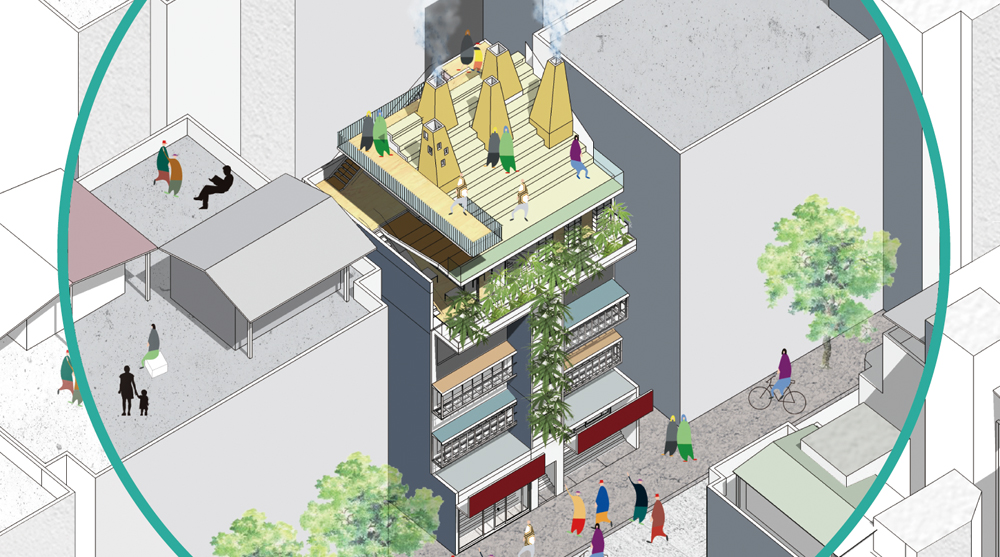 1st prize winners from Taiwan

We are a group of professors and students from different countries and different years that were studying at Taiwan Tech at the same time. I-Ting Chuang is our design advisor. Jing-Yao is a first-year master's student at Taiwan Tech. Yu Han and Takanori were both exchange students from Harbin Institute of Technology(China) and Kanagawa University (Japan).

Our Lab, F.D.A.S (Fun Design Architecture Studio) is a studio lab that focuses on Architectural Design and practices by participating in national and international architectural competitions throughout our course of study.

We believe architecture is the most comprehensive field of all. Even though we understand that architecture cannot solve social problems and change people's life, we want to do our best to try to make everyone's life a little more beautiful. Architects bare an important social responsibility for the greater majority of people, and while we often express our sense of self, we try to act with caution.

We believe architecture visionary competitions are very much in touch with current social affairs. By participating in these competitions, we can stay in tune with world events and maintain our high design enthusiasm level.

Visionary competitions are not something that will be realized but the process of designing is just as real as any built projects. Practice makes perfect. So we found it to be a very inspiring and enlightening process to participate and practice for our future projects. So we would strongly recommend to anyone who is interested in design to give it a try.