Bee Breeders accepts Bitcoin! ..and altcoins*
WHAT IS BITCOIN?

Paying with Bitcoin allows for an easy, secure and private way for you to send us a payment, without middle men or banks.

Bitcoin is an internet currency that uses secure lines of code to ensure that they cannot be manipulated in the way banks manipulate hard currency. It has led to a free and decentralized currency available to anyone and everyone worldwide with internet access.

There are many advantages of using Bitcoin over traditional payment methods. For instance, using Bitcoin makes it easier and safer to send money across the internet, as there are no third-parties that incur their own costs.

A great video explaining how Bitcoin works can be found here:





MAKING A PAYMENT TO BEE BREEDERS USING BITCOIN

To make a payment to Bee Breeders using Bitcoin, you will need to have a Bitcoin Wallet that contains some of the currency.

A Bitcoin wallet is a way to easily manage your Bitcoins, giving you a user-friendly interface to buy, send and receive them.

To give you an example, we will show you how to set up an account, purchase Bitcoins and send payments using Coinbase, the world's most popular way to buy, sell, and use bitcoin.


SET UP AN ACCOUNT AND PURCHASE BITCOIN:

1. Visit https://www.coinbase.com/ and sign up.

2. Verify your email,

3. Verify your phone and ID,

4. Choose the payment method to purchase Bitcoin (for instant transaction we recommend to choose Credit/Debit Card),

5. Validate the payment method,

6. Purchase Bitcoin.


SEND PAYMENT:

1. Fill in the Bee Breeders competition registration form and select "Bitcoin" as a payment method.

2. Log in to your Coinbase account and select SEND/RECEIVE Bitcoin.

3. Copy the Bitcoin amount from the Bee Breeders payment order into Coinbase "Send Funds" form (see image below).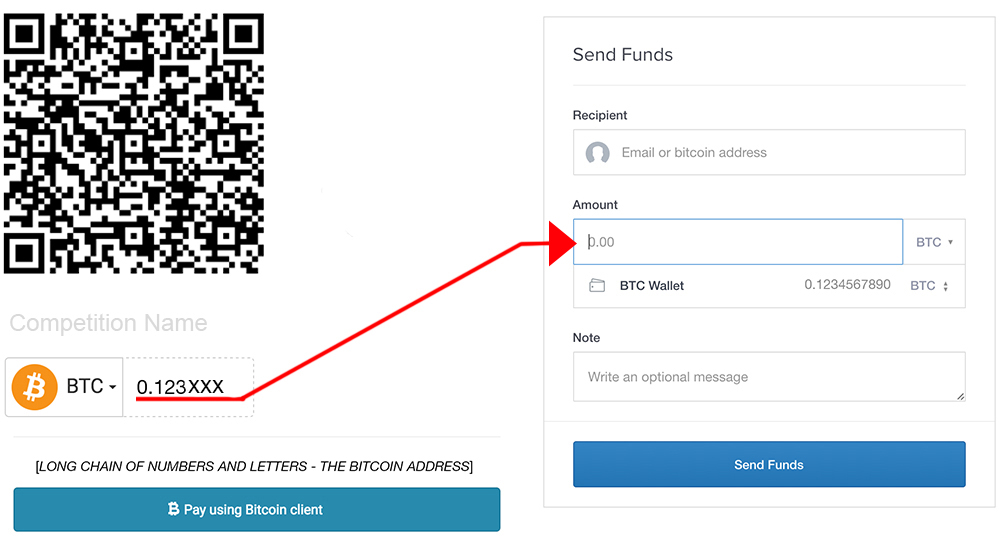 4. Copy the Bitcoin address (the long chain of numbers and letters) from the Bee Breeders payment order into Coinbase "Send Funds" form (see image below).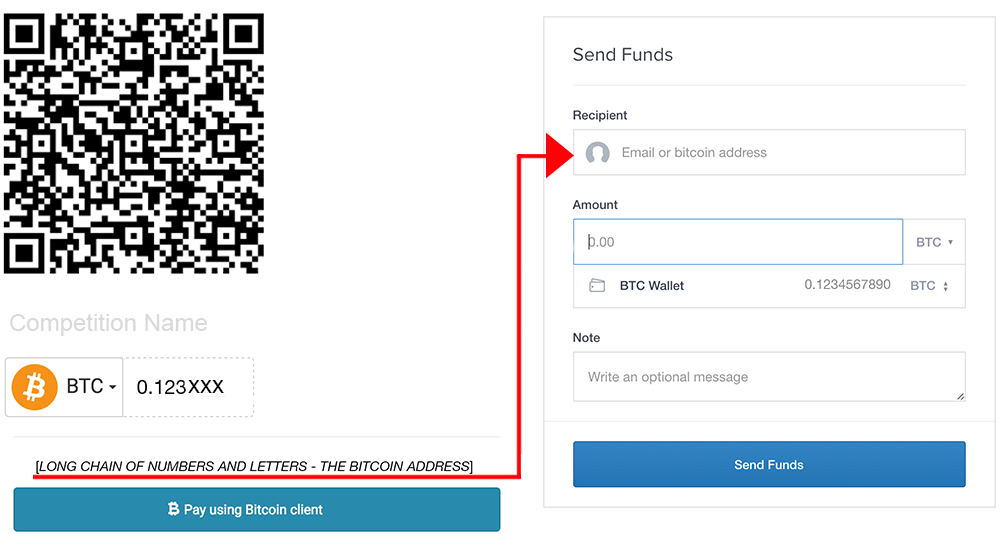 5. Click "Send Funds".

6. Once the payment is successful, the Bee Breeders payment order will update its status to "The Payment was successfully paid" and will redirect the user to the Bee Breeders registration confirmation page. Participants will immediately receive a registration confirmation email with the project upload instructions.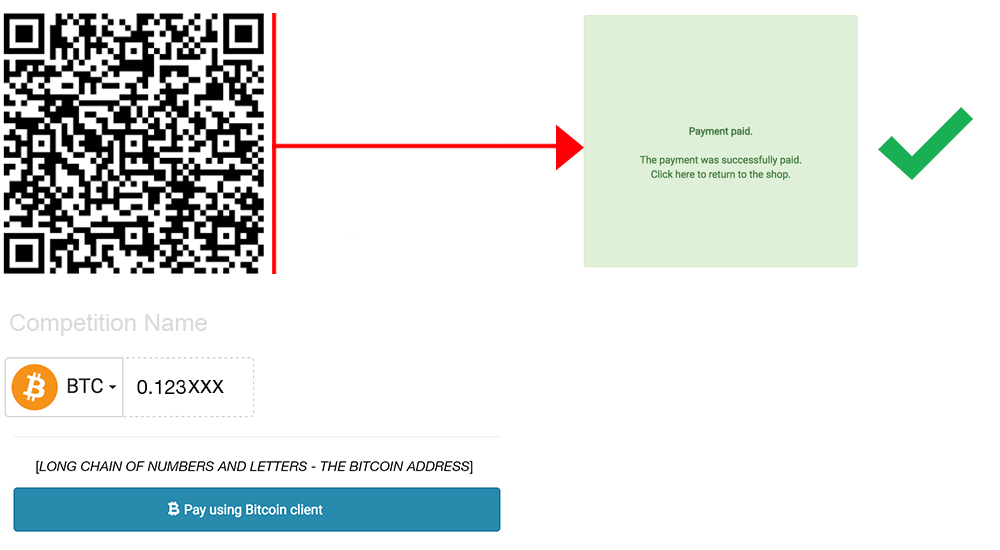 Contact us for assistance!


*You may choose alternative cryptocurrency as the payment method. Please see image below: