Competition introduction
You are presented with an opportunity to express your vision for the revitalization and reuse of a silo in the former packaging (canning) factory complex of Redtory, in Guangzhou, China.

We offer an open brief. The aim is to create the space for young designers and artists. Considering the proposal's range of possible program (creative spaces, design studios, workshops, galleries, design schools, machinery spaces for the industrial arts) the development should be capable of providing work space for more than one hundred design students and professionals.

The proposal should consider all areas inside and outside the buildings. We encourage participants to reactivate the unique silo, as well as the rooms, rooftops and gardens of the surrounding buildings. New structures can be added. There are no restrictions on floor area as long as rational justification is provided and the benefit for the community is evident.

The overall brief is flexible, open for modifications and improved development strategies.

Context:

Guangzhou is the 3rd largest growing city in China's fastest growing area - the Pearl River Delta (PRD). The PRD region is home to 100 million people and is one of the most urbanized areas in the world. Guangzhou is often considered to be a cultural 'desert', but nevertheless, it has many hidden places which often offer positive surprises to the urban experience.


One such area is Redtory – a former packaging factory complex. It consists of numerous industrial buildings. Recently, "Red Plant" underwent a major revival in response to the occupation of many of its buildings by creative and enthusiastic individuals and organizations, who infused the complex with bars, restaurants, design studios and art galleries. The result is a unique and dynamic enclave for members of the progressive and independent art community.

Competition is open for all!

Design proposals can be developed by individual or a group (4 members maximum)


Submission requirements:

You are allowed to upload no more than 4 presentation boards (maximum 2000x2000 px (150dpi) each) to explain your proposal. No fixed requirements on sketches, plans, sections, elevations and other alternative presentation tools – as long as the idea is explained in a coherent manner.


This is a single stage Competition with the aim of identifying the most appropriate proposal, which best satisfies the objectives of the brief. This is an International design Competition presented by Bee Breeders architecture competition organisers to provoke progressive ideas. There are no plans for the project to be built.
Competition results in media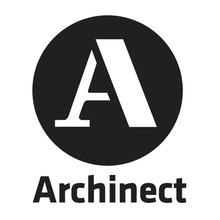 Please enter your email address to receive download link
Thank you!
The download link will be sent to your email shortly
please check the spam folder
in case you can not find it
OK