Architecture competition "Archhive: Architecture in Virtual Reality'' 2nd prize winners
We'd like to take the opportunity to introduce you to the 2nd prize winners of our "Archhive: Architecture in Virtual Reality" competition: Alžbeta Krbylová and Juraj Horňák from Slovakia!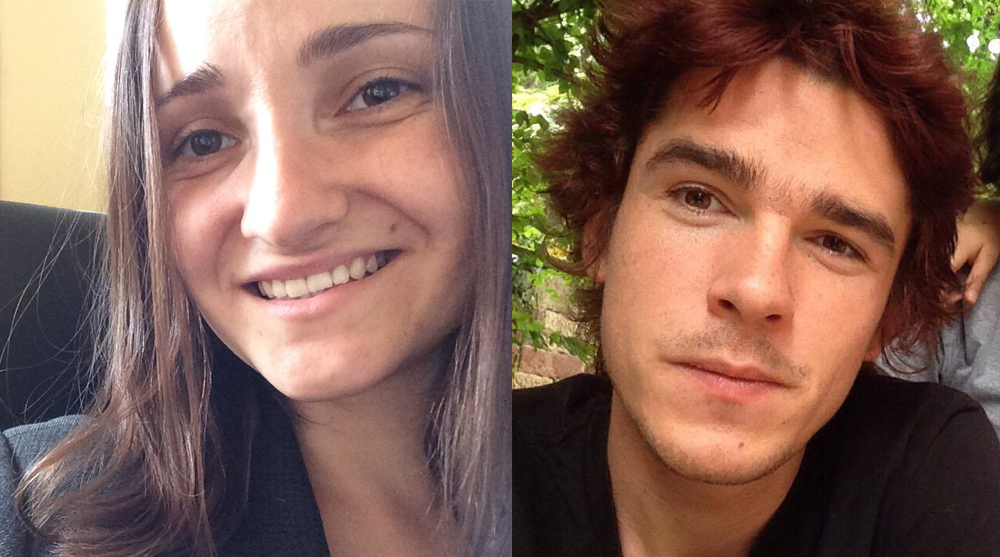 2nd prize winners from Slovakia
We are architecture students from Slovakia. We met during a Bachelor's degree program in Brno, Czech Republic and now we're studying in a Master's degree program in Bratislava together. We both have different approaches on life and work, but we form a dynamic duo, that understands each other in an interesting and strange way and enjoys working together. The result - one successful competition that we've already done together, the result of which you can see in our proposal for the Guest Artist ́s Hall.
We ́re still young, still fascinated and a bit confused. It's hard to say how our interests will shape in the future and what kind of projects we'll be focused on. Both of us have done studies abroad (Denmark, Lithuania) and an internship abroad (Germany, Vietnam) - an experience that has given us an inspired outlook on how fascinating life can be.
What does architecture mean to you and what is the role of an architect in your society?
Juraj: It's hard to say in one word or one sentence. Architecture means a spatial creative process, building the environment, shaping the world; my own artistic expression and so much more at the same time. Architecture, in a way, is the art of putting the right components together. In my opinion, an architect needs to be well educated and with broad spectre of interests. That's what makes architecture so fascinating: the interdisciplinarity.
Alzbeta: Intending, what an idea will make you feel. Whether it's more art than science, I don't know, but it should make you feel the way that someone intended . Architecture is so interdisciplinary. I believe that an architect's job is so profound, it requires you to excel in almost everything. It's a challenging field of work and I like it. Your work touches everyone's life regardless of their occupation or social differences.
Why do you participate in architecture vision competitions?
Juraj: These competitions provide an atmosphere that you don't normally get in university. I like the different ideas and I enjoy the challenge of making internationally presentable results. The more you do, the more you shape yourself and your worldview. While I'm young and I have the vision and energy for unusual projects - why not?
Alzbeta: Perhaps you have experienced that you're not that involved or interested in the projects provided by your design studio. Or maybe you've browsed the Internet and bumped into an interesting topic that's worth to explore. At least this was (is) my case. You have found your competition! Now you can challenge yourself and your time management. The voluntary nature of these competitions mean that you'll work with people who are truly interested and you will always get so much more out of them. You don't need to participate in every competition, but the more they differ, the better. You'll only gain.
What advice would you give to individuals who struggle to decide whether it would be beneficial for them to participate in architecture vision competitions?
Just do it, it ́s better to try and fail than wonder how it would be if you would've tried. It's worth it, because it brings a different atmosphere and natural source of motivation. Plus it'́s very rewarding to work with different people on common projects and feeling the team spirit.